Two hymns. Two houses. A heart.
City officials and Puerto Rican New Haveners offered that message Thursday by raising the flag of Puerto Rico on the green.
The flag raising took place two days before a planned Puerto Rican cultural festival to be held on the Green, hosted by Puerto Ricans United (ERP).
Thursday's flag raising was accompanied by the singing of the US national anthem and Puerto Rico's official anthem, all to celebrate the city's Puerto Rican community and prepare for next Saturday's festival.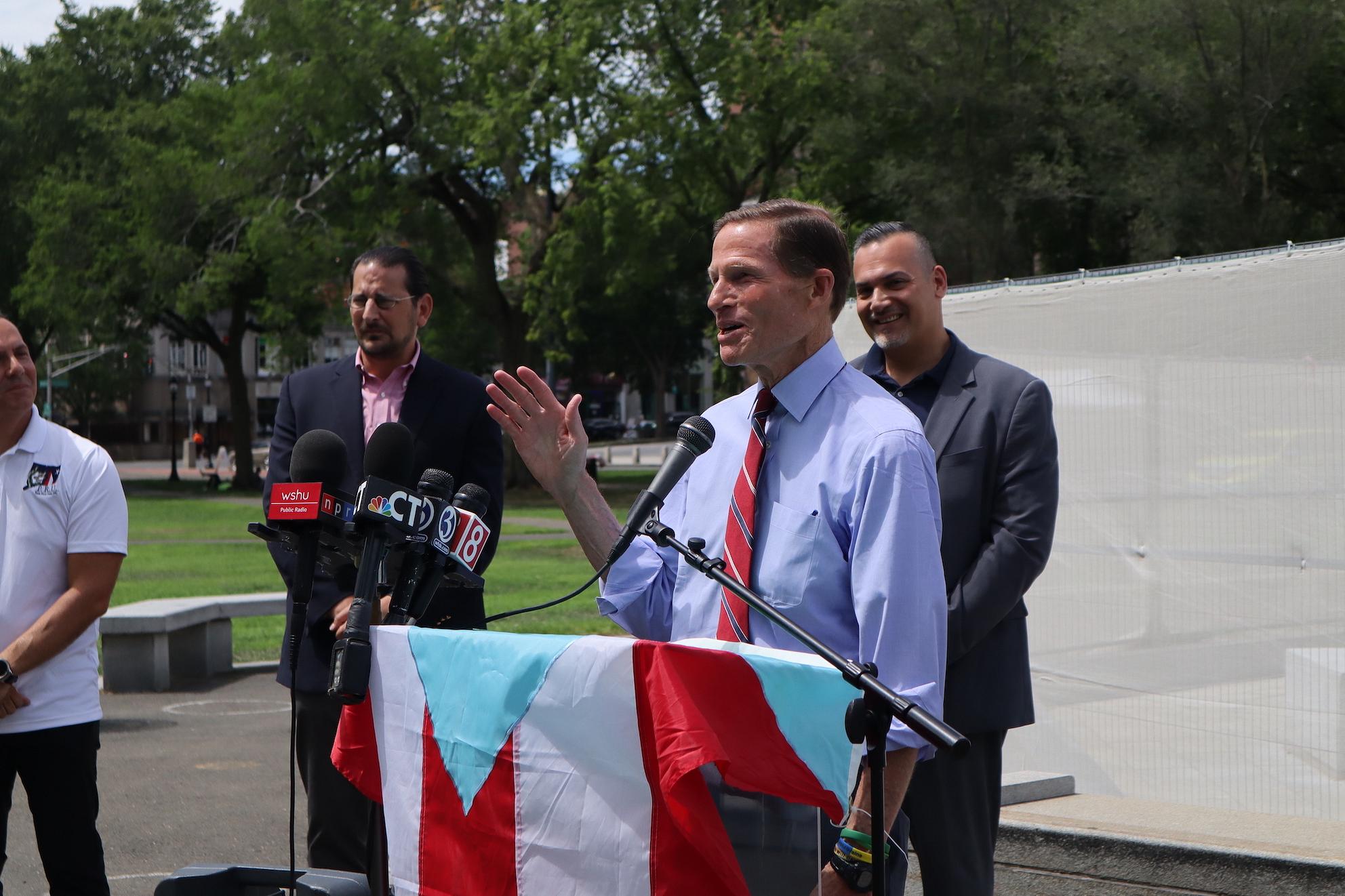 Since 2015, ERP worked to promote and preserve Puerto Rican culture.
Mayor Justin Elicker, State Senator Martin Looney and U.S. Senator Richard Blumenthal spoke at Tuesday's event about the impact of the Puerto Rican community on New Haven's history and cultural life.
New Haven State Representative Juan Candelaria said that despite common misconceptions, Puerto Ricans are in fact US citizens. (Puerto Rico is an unincorporated US territory.) ​"You can always identify where the Puerto Ricans live" in New Haven, Candelaria said proudly.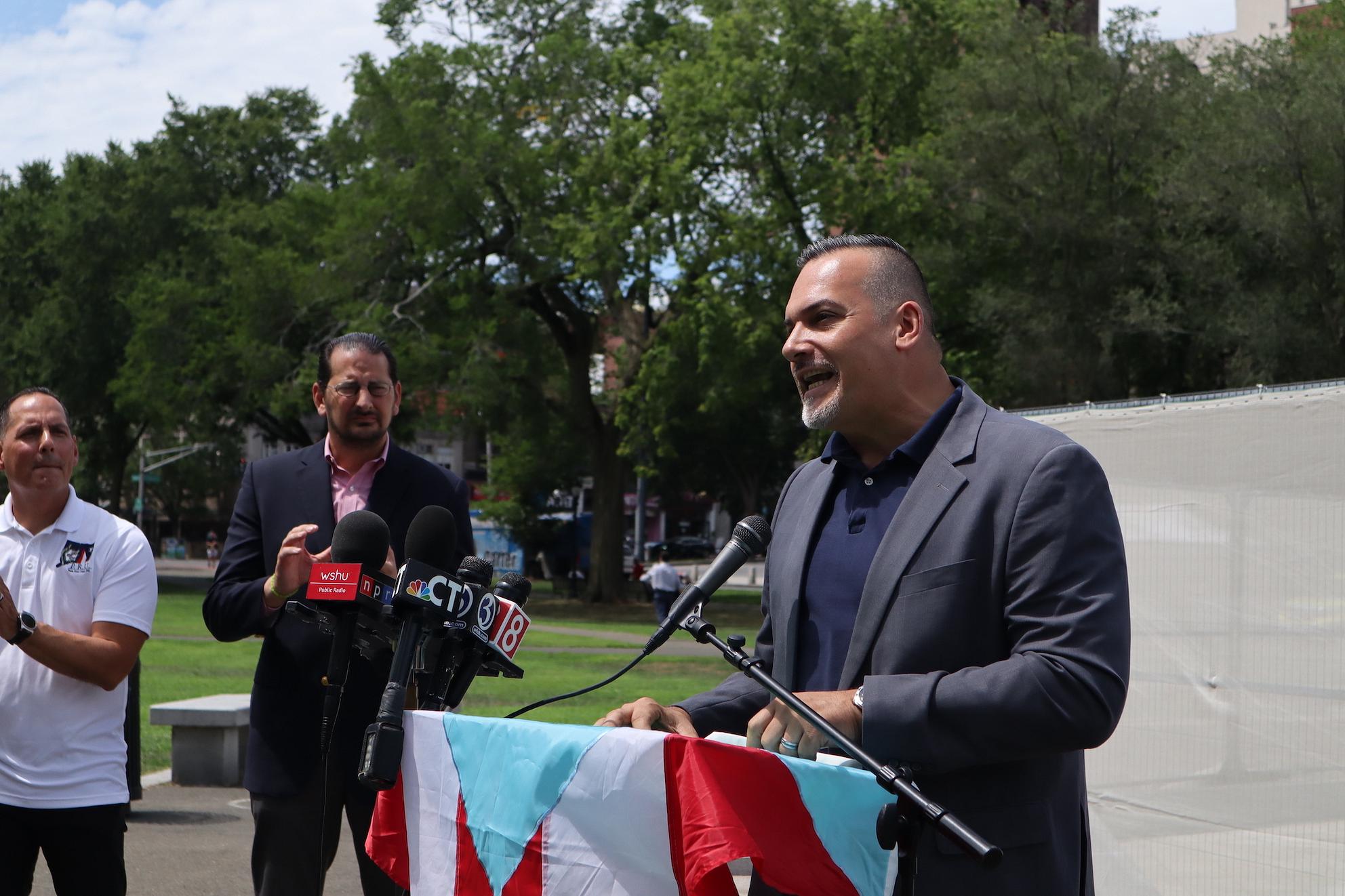 Candelaria moved to New Haven in 1979, at age 8.
"Yo soy boricua," he exclaimed, which translates to ​"I am Puerto Rican.
The crowd responded: ​"Para que tu sepas! (Just so you know!)
Candelaria and others ERP the members led the crowd in this chant of Puerto Rican pride between two split words.
The Saturday festival runs from 1 to 8:30 p.m., featuring more than 20 vendors, eight live performers, and a Workforce Alliance-sponsored job fair.
ERP Board Chairman Joseph Rodriguez says the group's primary focus will be to honor ​"the Puerto Rican woman" and to come and enjoy ​"A little bit of everything."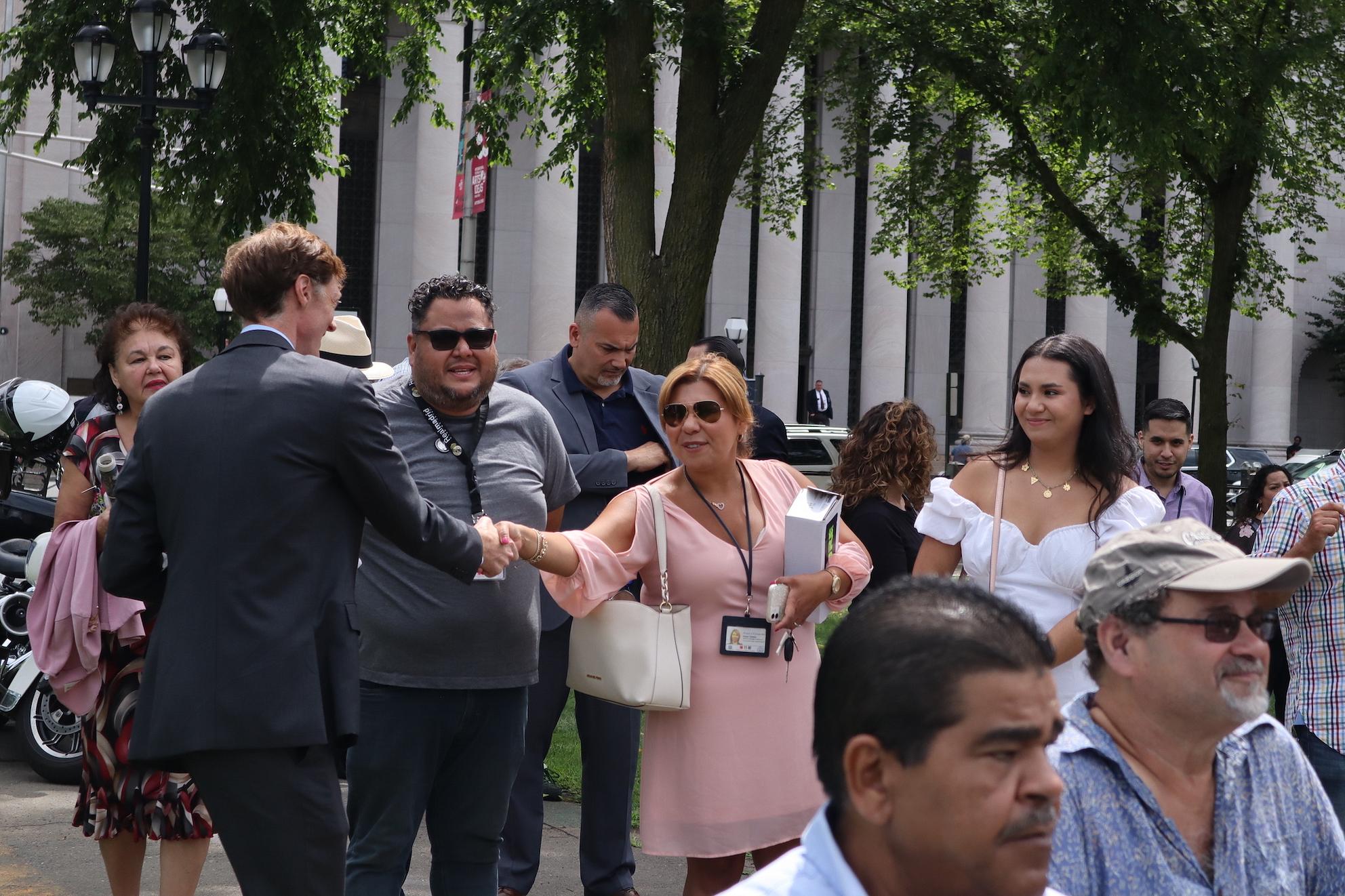 Sign up for our morning newsletter
Don't want to miss a single Independent article? Sign up for our daily email newsletter! Click here for more information.